How much does it cost to demolish a house in 2023?
[insert_php] include('wp-content/themes/Avada/calculator.php'); [/insert_php]
We offer The Most Competitive House Demolition Melbourne Cost.
Are you planning to expand your space or considering a do-over? Are you afraid the deconstruction work will put extra stress on your budget?
If so, we are your solution!
Diamond Earthmovers is the leading asbestos removal and home demolition company in Melbourne, with over a decade-long experience. Melbourne residents can rely on our unrivalled professional experience in the industry to take care of their entire demolition project.
Being in the industry for over decades, we've built effective working relationships with local certifiers and contractors, so you can always rely on our services.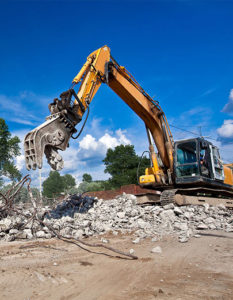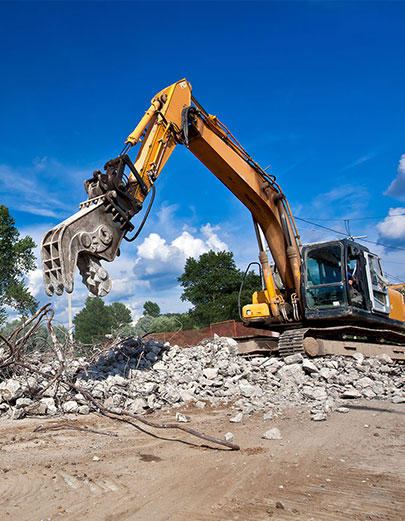 Why Opt For Professional Earthmovers in Melbourne?
Over the years, our team of professional and fully-certified demolition contractors in Melbourne has established a strong reputation for being industry experts.
We adhere to the local and state regulations and implement strict health and safety guidelines, ensuring a safe deconstruction.
Here are a few other reasons why Melbourne residents adore us:
Being a leading demolition company in Melbourne, we boast a range of modern demolition equipment, trucks, and other vehicles, ensuring a first-class service across Melbourne. Besides, our demolition fleet features excavators, semi-tippers, and bobcats.
Diamond Earthmovers are licensed for Class A asbestos removal, allowing us to offer comprehensive asbestos removal services, including hazardous materials.
We are fully licensed, qualified, and insured to remove friable and bonded asbestos.
We pride ourselves in offering a comprehensive range of demolition services while managing every aspect of your project, from initial demolition approval and site inspection to completion and clearance.
What Factors Affect The House Demolition Cost in Melbourne?
Even though the house demolition cost in Melbourne ranges from $12,000 to $40,000, several factors impact house demolition Melbourne cost.
It's natural to pay more for a large-sized property, as it'll involve more manpower, time, and equipment to bring it down. Hence, it's ideal for determining your house's length, width, and height to identify the potential house demolition cost in Melbourne.
The average demolishing a house cost in Australia is $80 per square meter.
Wooden and cinder block properties are relatively easier and faster to break down; hence the prices are lower. In contrast, brick structures take longer to break and are heavier to load, increasing the house demolition in Melbourne cost.
If the wrecking work involves hazardous materials, including synthetic mineral fibres and asbestos, your demolition cost will likely go up.
Industry regulations state that it is essential to involve licensed professionals in handling asbestos removal. Hence, this process can be time-consuming and needs proper planning for safe project completion.
You need to consider a few other questions when calculating the house demolition Melbourne cost. Does the project involve wrecking just the interiors of your house? Or do you want to target specific areas? What if you want to demolish the entire structure? Considering such things will help you determine the house demolition cost in Melbourne.
Total demolition will involve wrecking down the entire structure or site. In contrast, partial demolition is suitable when you only want to remove a particular area.
The site gradient and access for demolition equipment significantly impact the house demolition Melbourne cost. Houses located in a busy area can incur additional costs; this involves considering potential challenges, including vehicular access to the site, skip-hire permits, emission charges, and precautions to keep the nearby buildings safe.
Similarly, a deconstruction site in remote areas necessitates transporting equipment to a remote location, increasing traveling distances; hence, extra charges are involved.
Give us a call today, and our experts will be happy to discuss your project requirements and offer a free quote on the house demolition Melbourne cost.
For top-notch Demolition in Balwyn North, Demolition in Bentleigh East, Demolition in Bentleigh, and Demolition in Box hill North, visit Diamond Earthmovers. We offer expert solutions with a focus on safety and efficiency.
[insert_php] include('wp-content/themes/Avada/calculator.php'); [/insert_php]
Suburbs We Regularly Service