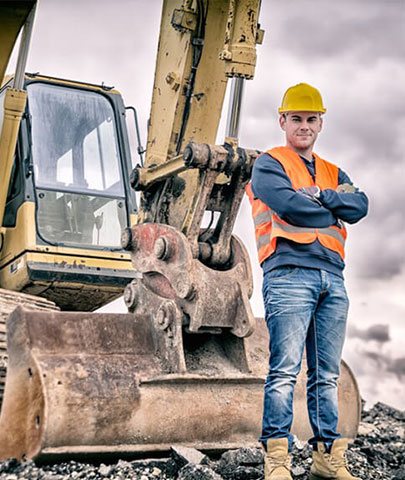 Diamond Earthmovers boast a comprehensive fleet of earthmoving machinery managed by our experienced owner operators.
Our aim is to make your life easier by providing you a one-stop shop for all your Demolition, Excavation and Landscaping needs throughout Victoria. We have built a solid reputation for providing professional advice coupled with an honest and reliable service.
Our first priority at Diamond Earthmovers is servicing our clients and exceeding their expectations. With our extensive knowledge of the building, demolition and excavation industries, we are able to provide the most efficient and cost effective services for any earthmoving
requirements.
Our professional staff and extensive industry knowledge provides us the ability to deliver the level of service you deserve and we pride ourselves on our commitment to customer satisfaction.
Talk to Us For a Free Quote
The team at Diamond Earthmovers are highly trained and experienced, having completed all relevant certificates to ensure they are able to cater for all your requirements and concerns. All our employees have undergone extensive training and have developed in-depth experience through years of being heavy machinery operators.
We guarantee the service and work delivered by our team is to the highest of standards.
We offer free, no-obligation quotes on all our services.
Still have questions regarding our services? Contact us today on 0404 497 971 or fill out our Online Quote Form and we will be in contact with you shortly.
Speak to a demolition expert in Melbourne to get a quote on your project today!