[insert_php] include('wp-content/themes/Avada/calculator.php'); [/insert_php]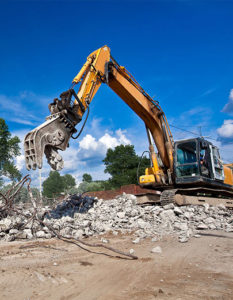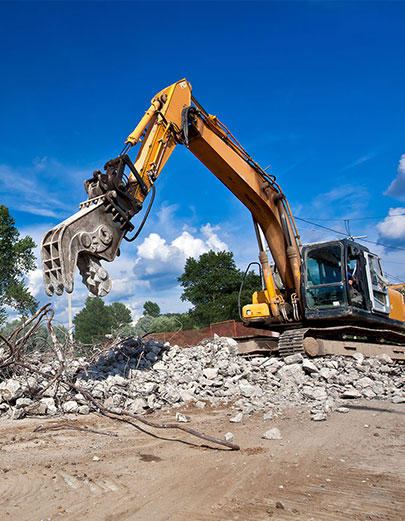 Located 18km east of the Melbourne CBD, Forest Hill is a lovely suburb built for families and local businesses. Mainly made up of residential housing, Forest Hill residents are always looking to demolition services to kick-start their dreams.
And residents have been calling Diamond Earthmovers, Melbourne's most trusted home demolition professionals.
For the past 15 years, we have established ourselves as one of the best in Melbourne, thanks to our dedication in providing our clients with a safe and affordable demolition operation.
We set out and tailor a complete package for you, based on your situation and ideal budget, regardless of what job you need us to do.
We can work on all sorts of properties, including residential, industrial and commercial, and we can handle any job, big or small. From excavating pools to managing multi-site tasks. We have the professional team and effective equipment to complete any job.
Our skilled operators are waiting for your Forest Hill demolition needs today! Contact us about your demolition needs and we can get your project started!
We service Melbourne wide, if you're looking for a demolition in Deepdene instead, then call us today, we've got you covered.
Get Rid of Old Structures With Professional Demolition Services in Forest Hill
There's little doubt that the demolition and deconstruction services rely on precision and experience. Undertaking a demolition project in Forest Hill with little to no experience can prove dangerous and even life-threatening.
Hence, looking for a professional demolition company in Forest Hill is critical.
At Diamond Earthmovers, our demolition services have been the standard in residential and commercial deconstruction projects for over a decade now.
We are fully licensed and certified, meaning we understand the local and state laws required to undertake the demolition project.
Why Diamond Earthmovers For Your House Demolition Project in Forest Hill?
We have the necessary expertise and equipment to do your demolition job, whether you need site preparation or total tear down.
Moreover, we assure our clients that no unnecessary delays or expenditures will come out of their pockets.
Here is why we are different from other earthmover companies in Forest Hill.
At Diamond Earthmovers, we move away from the traditional tools and methods. Our rich industry expertise means we constantly seek efficient and effective demolition methods.
We always prioritize safety in any commercial or residential demolition project in Forest Hill. Wrecking can be dangerous work, and we understand that, which is why we take all possible measures for a safe and productive project site.
Responsible Waste Management
We've been recycling the waste materials from the demolition site for years. Our services are environmentally-friendly, and we take pride in our recycling methods.
Contact The Best Earthmover Company in Forest Hill Today!
Our expert earthmover crews in Forest Hill have the necessary expertise and tools to demolish everything, from small commercial offices to large-sized buildings. Additionally, our commercial demolition services in Forest Hills cover:
Offices
Warehouses
Schools and hospitals
Institutional facilities
[insert_php] include('wp-content/themes/Avada/calculator.php'); [/insert_php]
Suburbs We Regularly Service