How Much Does It Cost To Demolish Your Home? We Have The Answers
Are you looking to get your home demolished? Want a new piece of land so you can build the home of your dreams? Wondering how much is it going to cost you to start from scratch?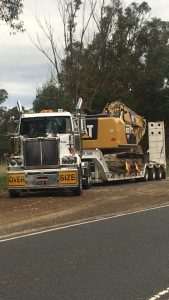 Various factors will impact how much it will cost you to demolish your home. You have to consider them when it comes to your budget, so you have a firm idea going forward on what can work for you. Here are the several factors that can impact the cost of your house demolition in Melbourne:
The Size Of Your Property:
Perhaps the most significant on your demolition budget. Most contractors will charge you per square metre on the size of your property. The larger the property, the more it is going to cost you. Contractors will also take access to your property, site gradient, and if there are any additional structures in the way (such as pools, trees, patios) into the cost equation.
If There Are Any Hazardous Materials:
Chances are if your home was built between 1920 and 1980, asbestos was used in the construction. You have to check beforehand if your property does have the dangerous material. If it does, be prepared to pay extra as it requires specialist skills and additional treatments to remove it. If it doesn't, then you are in luck.
The Hours Of Labour:
Depending on the contractor, you will either be charged a 'total fee' for the whole project that includes the hours of labour; or you will be charged a fee for the demolition with the hours of labour to be placed on top after the job is completed.
The Building Permits:
You can't just get your home knocked down on a moment's notice. You will have to apply for building permits from your local council. This process will involve working with a private certifier, lodging forms, following rules and regulations, and paying a fee. It will take several weeks before you hear back, and you might have to make changes to your original plan, which again, will cost you a free.
The Disposal Of The Waste:
Unless it is included in the package, you will most be charged a fee for the disposal of your rubbish to certified landfills. The waste has to be recycled properly and can't be dumped at any location.
Contact The Best In The Business
If you are interested in getting your home demolished, and need an expert's opinion, reach out and contact Diamond Earthmovers today. With years of experience under our belt, we know what it takes to deliver the best demolition service in Melbourne. Contact us today for more information about our service and we will be happy to provide you with a FREE QUOTE.
Speaking to our demolition expert in Melboure to get a quote on your project today!
Diamond Earthmovers Melbourne stands out as the top choice for Demolition in Kew East,  Demolition in Mont Albert, Demolition in Wheelers Hill and Demolition in Wantirna. With their expertise and competitive House Demolition Cost in Melbourne, they are the go-to team for efficient and reliable solutions.